How to bypass FRP? Using OTG to Bypass FRP. Download the FRP Bypass APK. Locate the APK file and save it to a USB drive. Using an OTG cable, connect your phone to the USB. To find this APK file, go to the file manager. To install that file, right-click it and select 'Install.'. Nov 20, 2021 Download FRP Bypass APK for Android. To remove your Google account procedure is quite simple, just follow our simple below steps and download FRP Bypass Apk.
We all know that with the release of Android 5.00 Lollipop Google has launched a new security feature known as FRP factory reset protection. This feature is a great step towards the advancement of technology, especially in the Android security field. In case, If your phone stuck at Google account verification screen after the factory reset. Then You can use this FRP Bypass APK to bypass Google account verification easily. So, download FRP bypass apk from below.
Frp Bypass Apk Download Samsung
It is a great thing to protect your data if your mobile gets lost or snatch. But what if you forget your Google credentials or security log in's.
Many people complain about this and are not happy with this amazing feature. Do not panic because here we are going to provide an app that can resolve your problem with factory reset protection.
Here is the FRP Bypass Apk app that you can use to skip the Factory reset protection and Google verification.
Why should you use FRP Bypass APK App?
Well! By using this application you will be able to bypass the Google verification details that you must have to provide on mobile rebooting after factory reset.
It is the supreme step to pass out this kind of situation for anyone. The FRP issue is mostly seen on new Samsung, LG and some others android devices.
By reading this complete article you will be able to wipe off the factory reset protection using this FRP bypass APK on your Samsung and other Android devices.
Download FRP bypass APK for Free:
The aim of new technology for security is now quite practical. Using this technology you saved your device from being used and accessed by the unknown one.
The new security features protect your personal data by locking the device. When someone else tries to reset your phone to wipe off your data then the device will reset but a Google account verification to pass the Factory reset protection. No one access the device without verification.
If you don't do verification process then you will unable to get your data or to use your device.
Sometimes it happened that people forget the verification code of their own device then they have to bypass the verification procedure to use the device as new. To bypass the FRP use FRP bypass APK.
Download FRP Apk for Android from the link given below:
How to install & use FRP APK
Now we are going to discuss the APK download procedure step by step including all the important instructions necessary for the installation and use. Just follow the steps given below
To install the FRP bypass Apk the first thing you need to do is to make sure your device can allow the manual installation of the apps.
You can do this by checking the unknown sources option in your device setting.
Now the next thing you have to do is to download the app on your PC from this link.
Transfer the download file or app into the Flash (USB) from the PC. Then connect the Flash to your device using an OTG cable.
After attachment of USB, you can see the files and folders of the Flash in your mobile. Find the folder where you have transfer the FRP Bypass APK file.
Click on the file and it will start the install procedure of the FRP Bypass in your device.
Go to the setting of the app, once you finished the installation of the App.
In the setting menu of the app, you will see the backup and reset tab.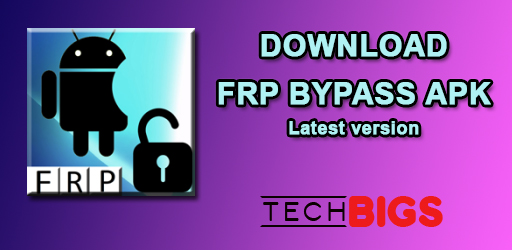 Tap this option and it will erase all your device data including the previous Google account that you gave the Factory Reset Protection.
Now after rebooting your device, you will be able to by the FRP (Google verification process).
Here the device will ask you to enter the new Google account which you can do by simply following the steps.
Sidesync Method
Flash via Odin tool
Samsung Combination file flash Method
Quick shortcut maker apk method
FRP Bypass Apk method
Sim Pin lock method
Watch Some Video Tutorial to Fix FRP Lock (Google Account Verification) look Easily
Method 2:-
FAQ FRP Apk
If you still have any doubts then you can check out our most frequently asked questions related to FRP bypass apk. So let's take a look at them:
Does FRP Bypass APK work on any Google Android device?
We tested FRP unlock apk more than 500+ mobiles phones and its working flawlessly, only you have to do is follow the frp unlock process properly.
Can I use this app on Samsung FRP lock devices?
Yes, we tested FRP Bypass application on latest and old both Android versions phones. So, you can try this process on your Android phone too.
FRP apk is safe or not?
FRP unlock apk is fully safe. So, no need to worry to using this apk.
FRP Bypass apk is free or not?
FRP Apk is completely free of cost. you don't have to pay any extra money to buy this.
Credit:- Download FRP Tools
Final Words
Here we are near to finish this article. Hope really enjoyed it and learns how to bypass the FRP using FRP unlock apk.
Nowadays, the process of FRP bypass is challenging with every device and every Android version. So, all you have to do is understanding the FRP process.
If you have a windows computer then you can easily bypass FRP lock by using FRP tools and files. So, if the above FRP apk is not working for you then you can try other some FRP bypass tools to unlock FRP lock.
Well, if you feeling complicated to following FRP bypass process then you can buy our FRP lock services. We will unlock your phone remotely within 1hr.
Hope you also come to know how to install and use FRP Bypass APK properly. But still, if you have any question related to FRP Bypass or face any difficulty to use the app then feel free to contact us in the inbox. Also, give us suggestions how we can improve more.
We will be glad to help you out. Thanks a lot for visiting.
Android smartphones and tablets come with amazing features but sometimes we get stuck when you reset them. Therefore, in today's article, you are going to download "Pangu FRP APK" for your Android devices.
This is going to be so much helpful for those who don't want to waste hundreds of rupees for FRP bypass.
If you don't know what is FRP bypass or how you can do that and why you need to do that then you must read this article to know more details. I have shared a precise and simple post here on this website to help you to repair your phones without wasting money.
There are a lot of unskilled people who can further damage your phones rather than repairing. So, read this article get the Apk file from this post and do that task by yourself. Further, share this post with your friends who need this tool.
About Pangu FRP
There are dozens of app for this activity but all those are specific to some devices. Therefore, I have shared one more bypassing application which is known as Pangu FRP Apk.
It is specially designed for the Android operating systems of Oreo, Nougat 7.0 and up versions, Marshmallow 6 and up, and Lollipop.
Furthermore, it is applicable to these following brands like LG, Mi, OPPO, VIVO, Samsung, Xiaomi and some others. So, these are the devices and Operating systems on which it works. However, I cannot guarantee whether it works on other devices or not.
I have shared some other apps like these on this website such as Technocare, Flasherwarez, Vnrom, and a few others. I have mentioned these tools here to just help those users who have other OS devices than the above-mentioned ones.
FRP stands for the Factory Reset Protection which is the security setup for the Android devices. As you know that Android OS is developed Google. Therefore, you need to enter your Gmail or Google account details to regain access after resetting your devices.
But unfortunately, sometimes people don't remember their account details due to so many circumstances. Which is why they cannot get access to their device thus they spend a lot of money to repair it.
However, technological advancement has made it easier for people to do such tasks easily without consulting any expert.
Details of APK
How does it work?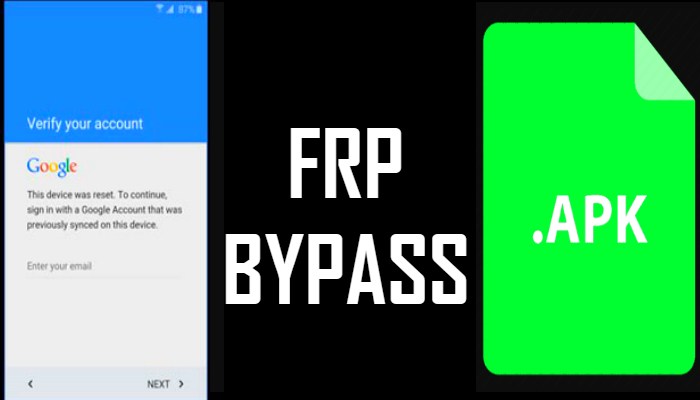 I have mentioned the process of usage of such apps or tools on this website in other similar applications. So, you can also check out the process from there.
But in this paragraph, I will tell that how Pangu FRP Apk works and is it safe or not. First of all, it is a free tool that you can download and use on your device. Furthermore, it is absolutely legal and secure for your phones.
However, safety depends on when you are using it for your own device then it is safe but if someone has stolen your phone and trying to unlock it then it is not safe for you.
However, all the data on your phone will be deleted after reset, therefore, you don't need to worry about the privacy of your data.
Basically, it helps you to remove the account on your phone and lets you enter or add a new account. So, that is how you can be able to get access to your device again by adding a new Google account.
Although you need to go through a process that I have shared in this post on this website Remote Gsmedge Apk. So, you can check out the step by step guide in that article. The apps are different but the procedure of usage is similar.
Conclusion
It is a very useful tool for you in case you forget your account details or password of your phones. Therefore, I strongly recommend it to you as it is a must-have application.
So, if you are willing to download the latest version of Pangu FRP Apk for Android then click on below download button. Here below you have the download button so just click on that and it will automatically start the process within 8 seconds.
Samsung Frp Bypass Apk Download
Direct Download Link